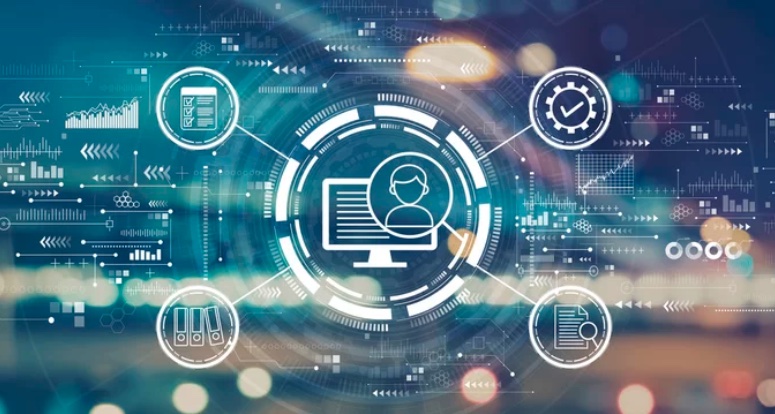 StageProject streamlines contract management and billing for large projects with multiple phases and sub-consultants. It's primarily a tool for project managers to approve invoices and bill an external client if applicable.
StageProject provides document management (providing an online contract repository) and supports contractual oversight by contract administrators, contract managers, contract officers, and executives.
The first step in setting up new projects requires breaking down 3rd party agreements by project stage and specifying any fixed $ amount (see graphic below).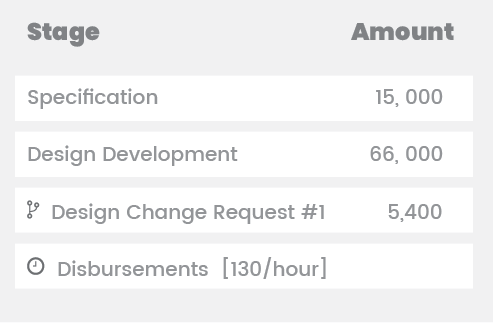 Project sub-consultants and subcontractors must submit their invoices for payment through StageProject; it's a good idea to make that a condition of contracts.
StageProject enforces contractual compliance. Subcontractors will be required to break down their invoices to align with the agreed-upon contractual stages - or initiate further contractual negotiation (StageProject supports Design Change Requests).
Systematized invoicing makes it much easier for project managers to review and approve incoming invoices. Pre-approved invoices also simplify the work of the accounting team.
StageProject supports client billing (if needed). It:
reminds project managers when it's time to bill the client,
provides financial data (including calculations based on staff timesheets),
helps generate a monthly report and
helps prevent contract creep and missed billing opportunities (through contractual rigour and change management).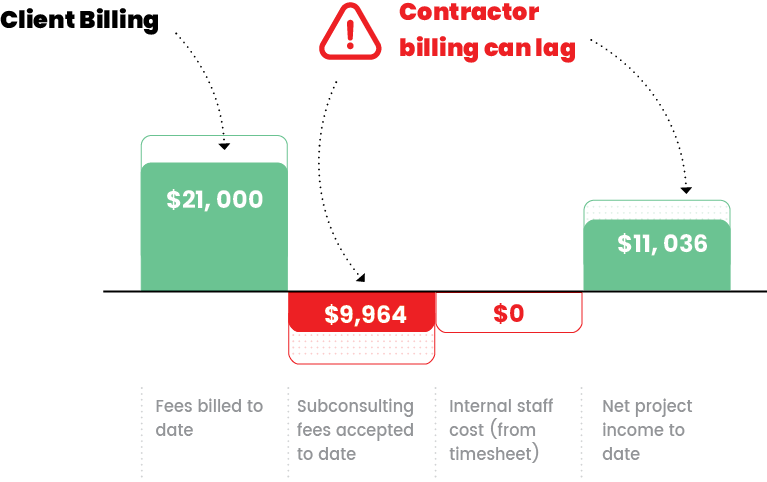 Financial snapshots provide project managers, contract administrators, leadership, and others at-a-glance insight into each project's financial performance, namely profitability and cash flow.
From another angle, StageProject is a cross-departmental platform for collaboration and sharing mission-critical project data:
Contract administrators create the contractual framework within which project managers will operate. This framework also guides the subcontractors.
Sub-consultants and subcontractors get to provide cost breakdowns to the project managers up-front.
Project managers mark incoming invoices as approved so that bookkeepers can process them.
Project managers generate client bills (and monthly reports) which bookkeepers use to invoice clients.
Time-entry* by project staff enables a 360 early-warning system to project managers, contract managers, and leadership.
All parties are obliged to formalize changes contractually to invoice each other.
Reminders, notifications, and feedback keep everyone informed.
To summarize, if your organization executes large projects involving multiple stages and outsourced work, StageProject will save you a lot of money. It will accomplish that by:
streamlining the routine but time-consuming tasks of contract management and billing, and
by reducing avoidable errors and missed billing opportunities.