A significant challenge for leaders in architecture today is the opposing pressures of staying competitive while offering employees a sustainable living wage. Influential leaders capture new opportunities to improve business development, streamline operations, and develop their teams.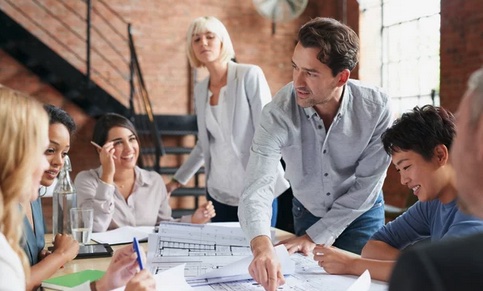 This post concerns one critical area architecture firms could improve: managing design changes. These happen for various reasons (some outside our control) and have a high potential to hurt project profitability by causing additional costs such as rework, delays, and increased labour costs.
Room to improve
It's common for design changes to balloon on complex projects, and architecture must catch up to other industries, like construction, that are better at capturing the total value from design changes.
Investigating, negotiating, and formalizing design changes requires rigour, involving the same steps as negotiating any project contract. It must result in signed contractual amendments (with each affected third party) that accurately capture the full extent of the design changes and the total cost to the team. Moreover, we must insert the design changes into our project workflows to execute them seamlessly.
Effective design change processes are
championed by leaders
transparent across roles and third parties, supporting accountability and collaboration
robust and tooled to help staff accomplish best practice
As much as design changes introduce delays and consume extra resources, we can handle them to make the project no less profitable.
A solution in a box
StageProject's cloud solution makes creating, publishing, executing, and billing against design changes much more straightforward, both upstream (clients) and downstream to sub-consultants.
We help firms turn design change management into a core competence. Are you ready to lead your industry with cutting-edge processes and tools? Request a Demo or try StageProject™ on your next project.