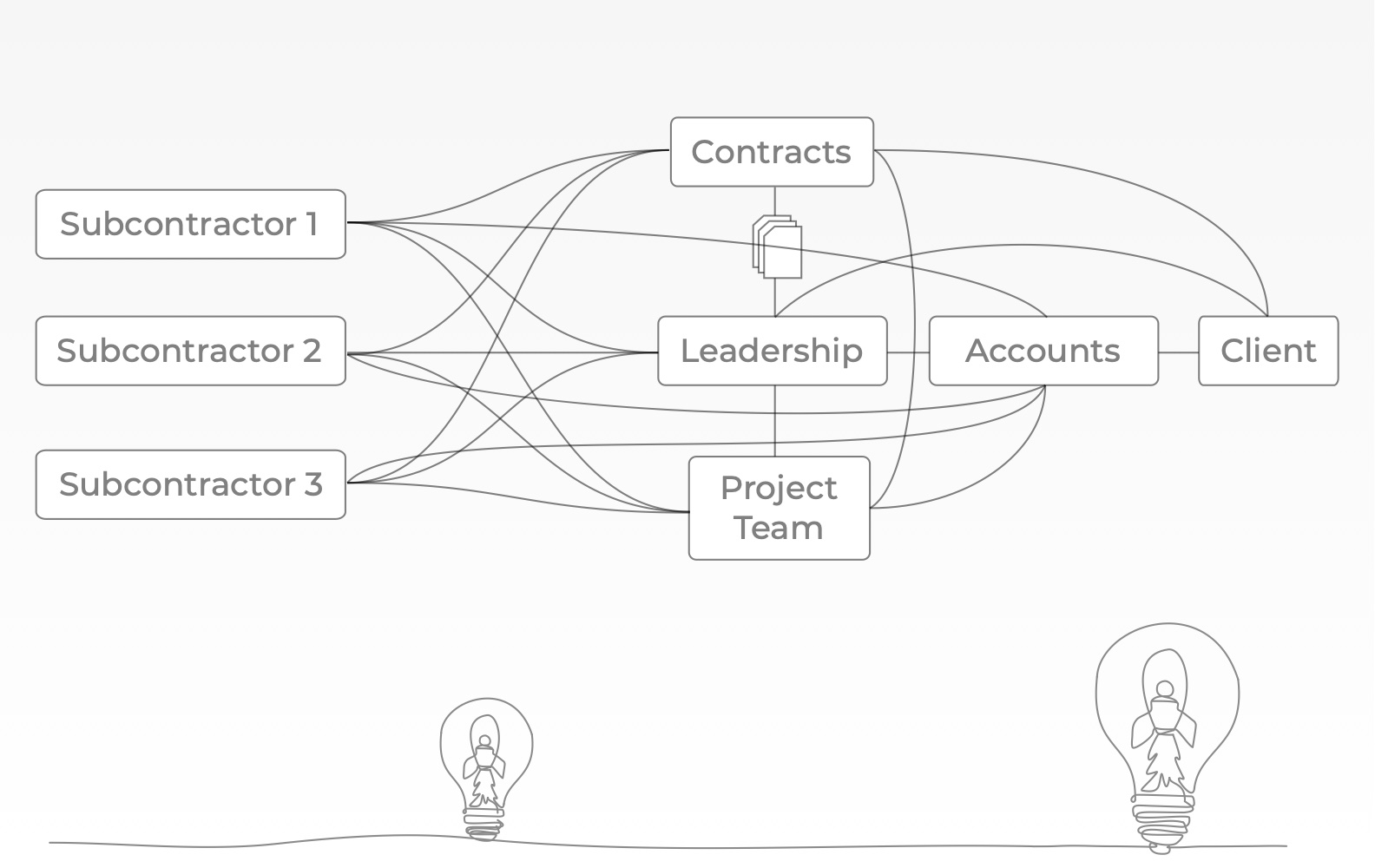 Is your company's contract management and project billing workflow homegrown?
Here's how slick it can be:

StageProject™ is the first complete contract management system and will be a game-changer if your firm partners with other firms to deliver significant projects.
Request a Demo or try the StageProject™ cloud application on your next project.