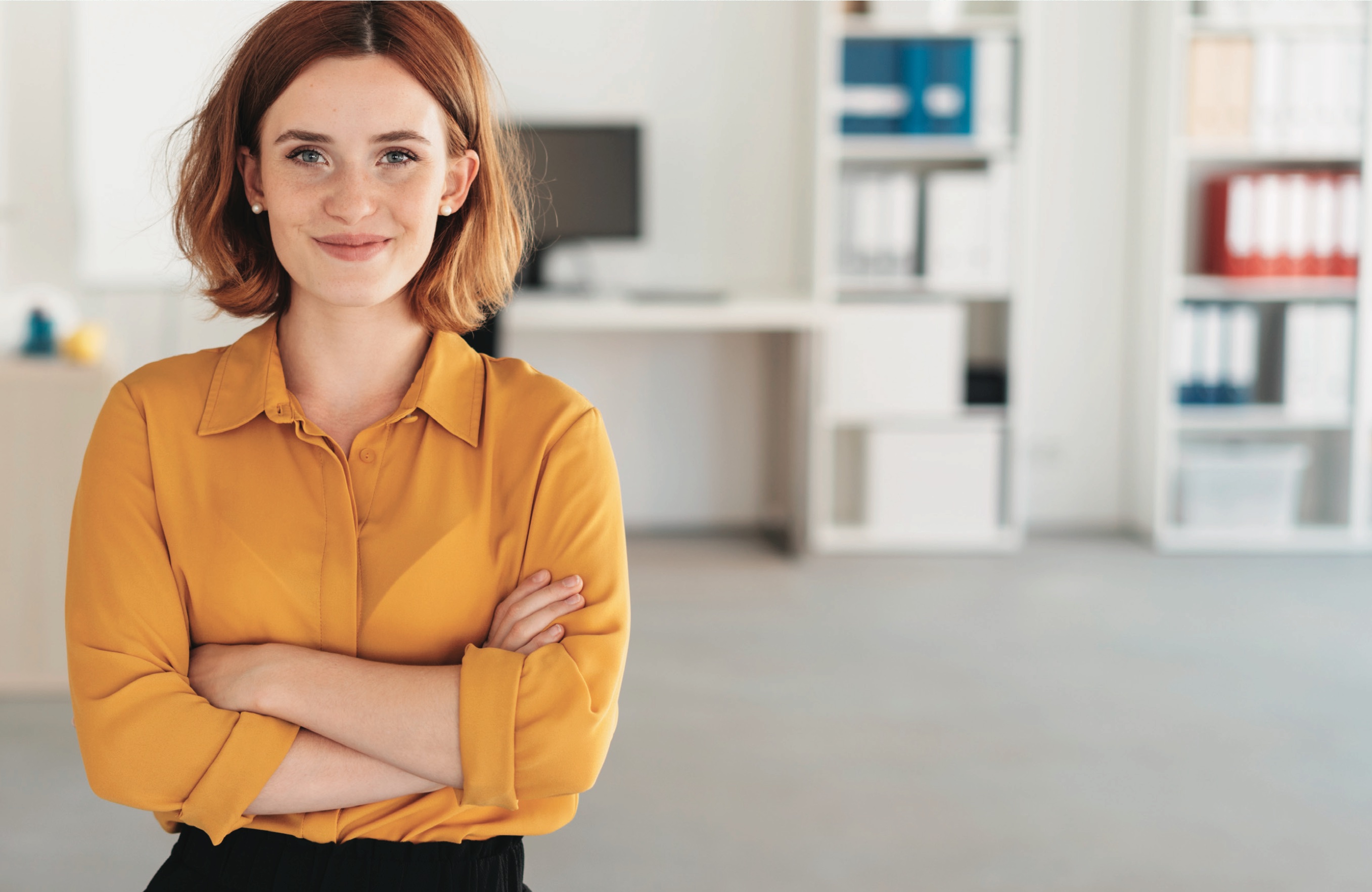 Undertaking complex projects involving multiple stages, contractors, clients, or all of the above, contract management is the task of negotiating and managing the terms of each relationship favourably.
For success, agreements between parties require exceptional clarity about deliverables, deadlines, rewards, and penalties. These agreements must hold up legally and be profitable. They depend on accurate cost estimates and risk assessments.
Simply put, contract managers provide the glue that enables organizations to collaborate in delivering complex projects.
Contract Management Roles
Let's demystify the key roles (and job titles) around contract management. But note, that in small to medium-sized firms, these roles are often part of the leadership and project management functions.
The term "Contract management" is often used to cover the whole profession, but there are nuances:
Contract Administrators
Contract administration happens at the project initiation phase and covers the work done before awarding and signing a contract. Government and large firms may hire dedicated contract administrators with the leadership team filling that role in small and medium-sized firms.
Whoever's doing it, the value of contract administration is to increase profit and mitigate risk. They achieve this by negotiating and creating favourable agreements for their organization.
Favourable means maximizing profitability, mitigating risk, managing contractual relationships, and ensuring the timeliness and quality of work done by their firm and downstream contractors. They help ensure client satisfaction, are observant in negotiating new terms when deliverables change or when matters arise that were not provided for by existing agreements.
In many cases, they also desire mutually beneficial contracts because developing trusted and preferred-partner status offers future efficiencies and risk reduction.
As a setup phase, contract administration involves:
consulting with experts, obtaining estimates, and risk analysis.
Soliciting proposals (RFPs) and (on the other side) helping their organization to win work through stand-out proposals.
Negotiating with and selecting partners for the supply of goods, services, and expertise to deliver the project.
Authoring unambiguous, comprehensive, legally binding, and financially beneficial contracts that specify deliverables, cost, schedule, performance, and quality.
Closing out contracts and negotiating follow-up work.
The quality of contractual agreements can make or break projects, directly impact their profitability, and ultimately affect the firm's reputation and ability to partner with other firms in the future.
Background
Contract administrators need to understand legal documents and work with lawyers, making a background in legal beneficial. They also must be financially aware and possess business acumen so that a background in business or finance would be advantageous. Industry-specific experience (and company-specific experience) is desirable to understand and communicate effectively with other parties in their firm's commercial landscape.
Tools
The marketers of these tools tend to use the term "contract management" instead of contract administration.
Typical features are a cloud filing system and document management features such as editing, storing, searching, and signing documents.
More advanced tools provide features that enable content reuse in future contracts.
Role Summary
In summary: contract administration is a demanding role with a high workload requiring attention to detail, time management, industry and technical research, social and business savvy, initiative, critical thinking, and balancing many complex factors.
Contract Officers
Contract officers provide contractual oversight. They conduct compliance audits internally (to ensure proper procedure) and externally (of other parties in a project) to ensure that they comply with legislation and other contractual requirements.
They review internal processes, conduct post-mortem analyses of contract successes and failures to improve future performance.
Managing compliance is most applicable in heavily regulated industries such as healthcare and finance.
Contract Management
Contract management begins after signing a contract, is a project management role, and should be performed by project managers, as described in detail in the next section.
Four areas require due diligence by project managers:
First: before project work can begin, each firm in the supply chain should translate their legal contracts into design and requirement specifications for engineers, architects, designers, and trades to work off. This step should be done by project managers and specialists within project teams, with help from contract administrators to disambiguate contracts.
Second: project stages, budgets, and deadlines must be extracted from contracts and made visible to project teams. This data impacts the success of each project stage and sets the direction of work to be done.
Third: staying on top of work performed by subcontractors, and consultants, supporting, reviewing their work, and approving their invoices for payment as they complete stages.
Fourth: managing contractual relations upstream (with internal and external clients), which requires communication to head off potential issues, avoid surprises, and manage expectations. It also involves submitting progress reports, managing change (to requirements), and billing clients for completed contractual stages.
Experienced project managers respond to changes, problems and opportunities that have contractual implications. For example, when a client requests changes to requirements, they evaluate the cost & formalize the changes contractually, instead of just absorbing the extra work at their firm's expense.
Contract versus project managers
While contract management has professional bodies (like the NCMA), membership, and certification, there's some confusion about who does (or should) perform contract management. It's confusing that "contract management" can refer either to all contract-related activity - or just the part that coincides with the project execution phase.
Here I'll disambiguate contract management and show why it naturally falls into the project manager's to-do list. For increased efficiency, reduced cross-talk, and overall fit, project managers should be responsible for contractual relationships with upstream and downstream partners once project execution starts.
From the role descriptions above, you'll notice that contract administration (pre-award phase) and contract management (post-award) are quite different, requiring distinct expertise and training.
While contract administrators assemble the constellation of third parties who will work on different pieces of a project, their hard currency is legally binding documents. But, once that's all in place, once the contracts are signed, the nature of contractual work shifts dramatically.
Managing contractual relationships and project fulfillment by third parties requires detailed knowledge and technical understanding of the day-to-day emergence of the project, i.e. the progress of the various tasks in multiple project teams. Project managers naturally have this information at their fingertips, while contract personnel, like compliance officers and contract administrators, do not.
The primary role of project managers is to manage all resources to bring their projects in on time and under budget. And this includes external resources.
Role Summary
So, contract administrators set up projects that require contributions from third parties. After award-of-contract, they hand over contract management responsibility to project managers but remain available to support and problem-solve should challenging contractual issues arise. Contract officers provide contractual oversight and monitor contractual performance within and outside their organization, while project managers direct resources to deliver the project.
Contract management tools - for project managers
Almost all of the tools marketed as contract management applications are actually for contract administrators and officers. Similarly, project management tools traditionally focus on task management and collaboration.
This section outlines what features to look for to give project managers a competitive edge in managing contractual relationships.
Contractual Clarity
Contractual transparency is about project teams understanding contractual milestones and the dollar amounts riding on them.
Contractual clarity is essential for billing clients efficiently and for reviewing and approving contractor invoices (downstream).

Financial transparency is about seeing, as clearly and simply as possible, how well their project is performing financially - at any point in time. It could even include visibility into the entire project portfolio.
Metrics
Project financial data isn't just for a postmortem analysis.
Historically, project teams have not had access to their project's key metrics - until it was too late. Clearly such data could provide an early warning system. But more importantly, the team will work to improve whatever metrics you track. Over time, access to key performance indicators empowers project teams to succeed.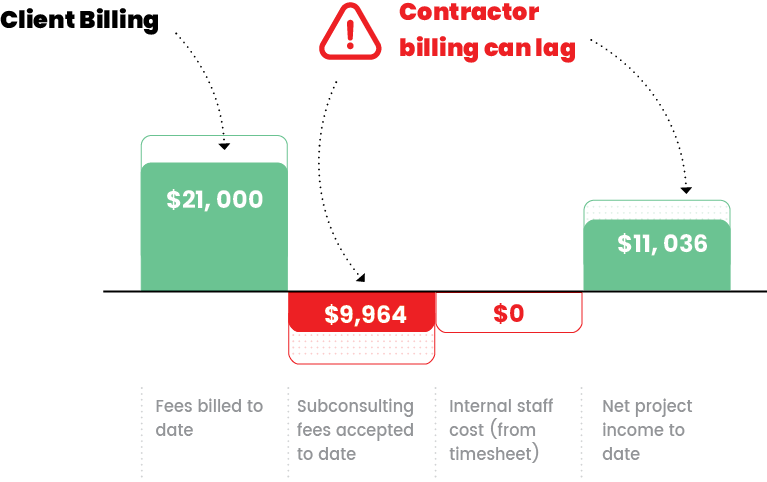 Real-time financial data is starting to appear in automated tools that can track a project's money and resource flows.
If you're looking for a proven system to systematize contracts and billing for multi-stage projects ask us how StageProject could work for your team, or try it on your next big project.